Mr Happy - South Woodham Entertainer
Most people know me as "Woodham's Children's Entertainer - Mr. Happy". I am also a good D.J. for all occassions.
People ask me "Are you really Mr. Happy!" The answer is "yes" I changed my name by deed-poll.You may have read about me in the national newspapers and being interviewed by "Timbo" on BBC Essex.
My official name is "Mr. Happy As Ian Andrew Hanning". Yes I am the real one and only Mr. Happy.
Past TV appearances
I have also been on big screen, I appeared in the film "Essex Boys" alongside Sean Bean (a very small part). Some of you may have seen me on ITV's Blind Date - that was fun. I have worked with many names: T,PAU, WAYNE DOBSON, FRANK BRUNO, KEITH HARRIS and ORVILLE, and HOWARD CARTER to name a few.
I also help out at local events. I am a Cub Scout leader in South Woodham Ferrers, you may have seen my show in the Town Center doing my bit for BBC 's Children in Need.
I live on my own with my cat Reg in my little house. You may seen my van, the one with the number plate is Y1 HAP, so if you see me wave.
Well thanks for spending time reading about me goodbye and be lucky.
P.S. If you would like more information or you like to book me please do; TEL/FAX 01245 32 22 22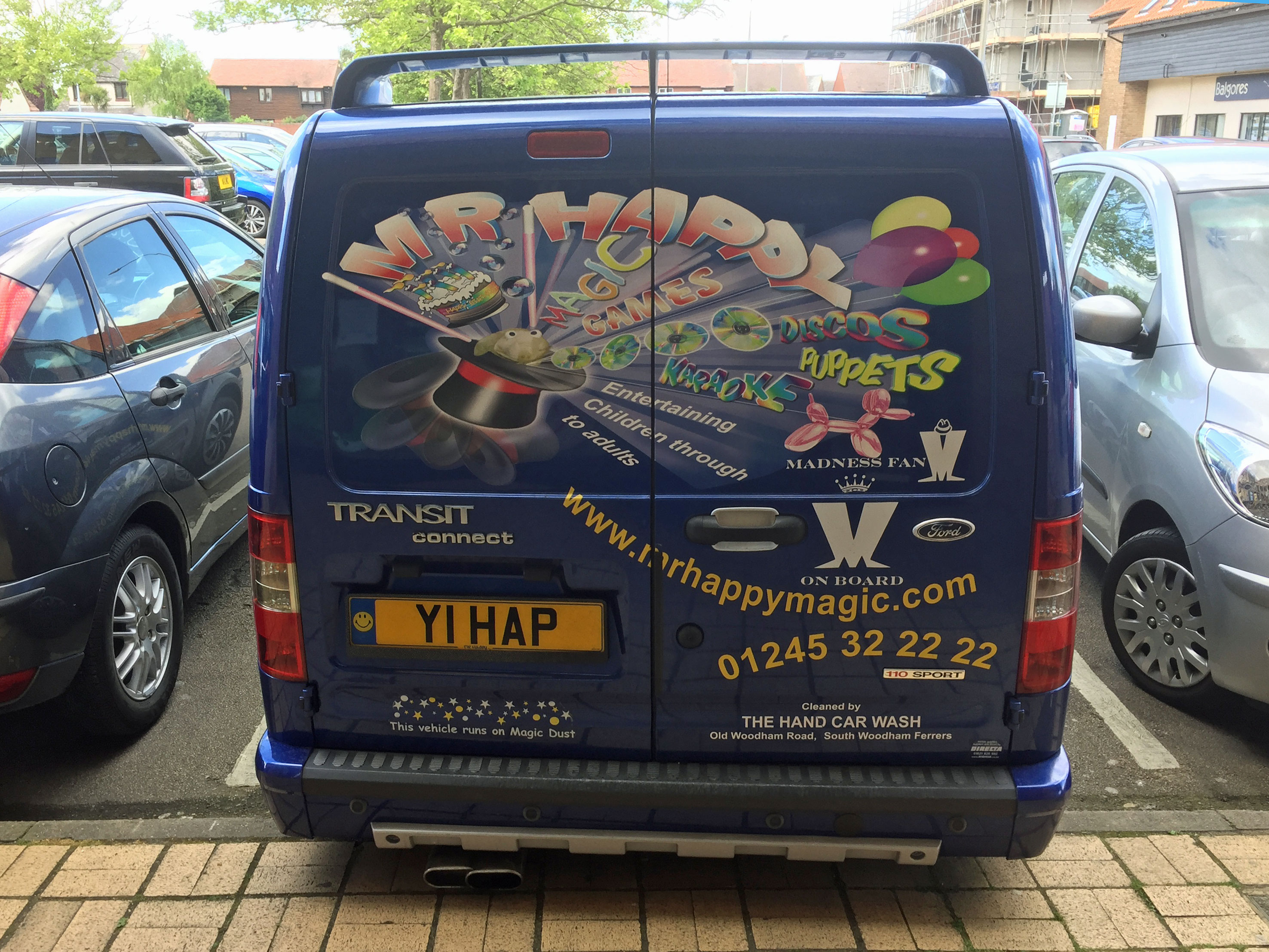 Barbers and Hairdressers
In common with most towns, there are numerous barbers and ladies' hairdressers scattered in various parts of South Woodham. Mobile hairdressers are also very well represented and offer a less expensive hair style and trim.