Christmas decorations in South Woodham Ferrers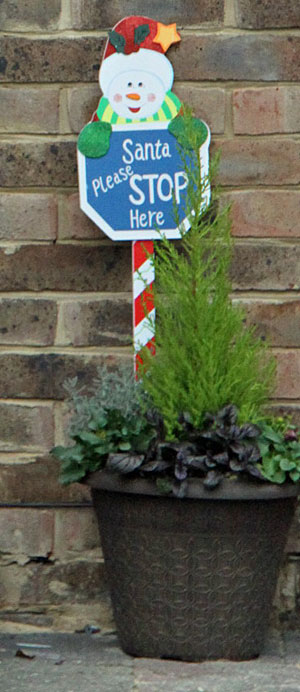 Some people go to town with their outdoor Christmas decorations in South Woodham Ferrers. Colourful twinkling lights and light show displays brighten the dark nights leading up to the 25th of December. 'Santa please stop here' placards are set out to give children joyful anticipation of the gifts and stockings that they will open on Christmas Day. Father Christmas and his reindeer appear in many forms all over town.
Strings of lights are thrown over pine trees in gardens and hang from the fascias of houses.
Christmas wreaths adorn front doors and some attach a huge organza bow, wrapping the door like a big Christmas present.
A safe town
Residents of South Woodham can feel proud that Christmas decorations placed outside in the garden generally remain there although there have been three incidents of minor theft from the Gandalfs Road area in December 2017. After a complaint about mean spiritedness on the town Facebook page, a couple of the items were returned!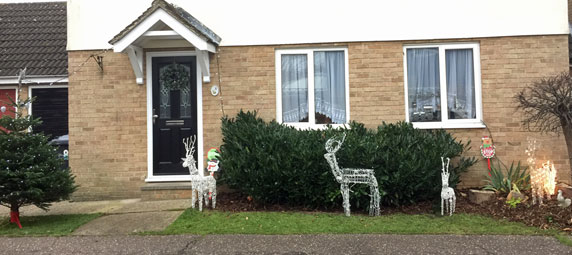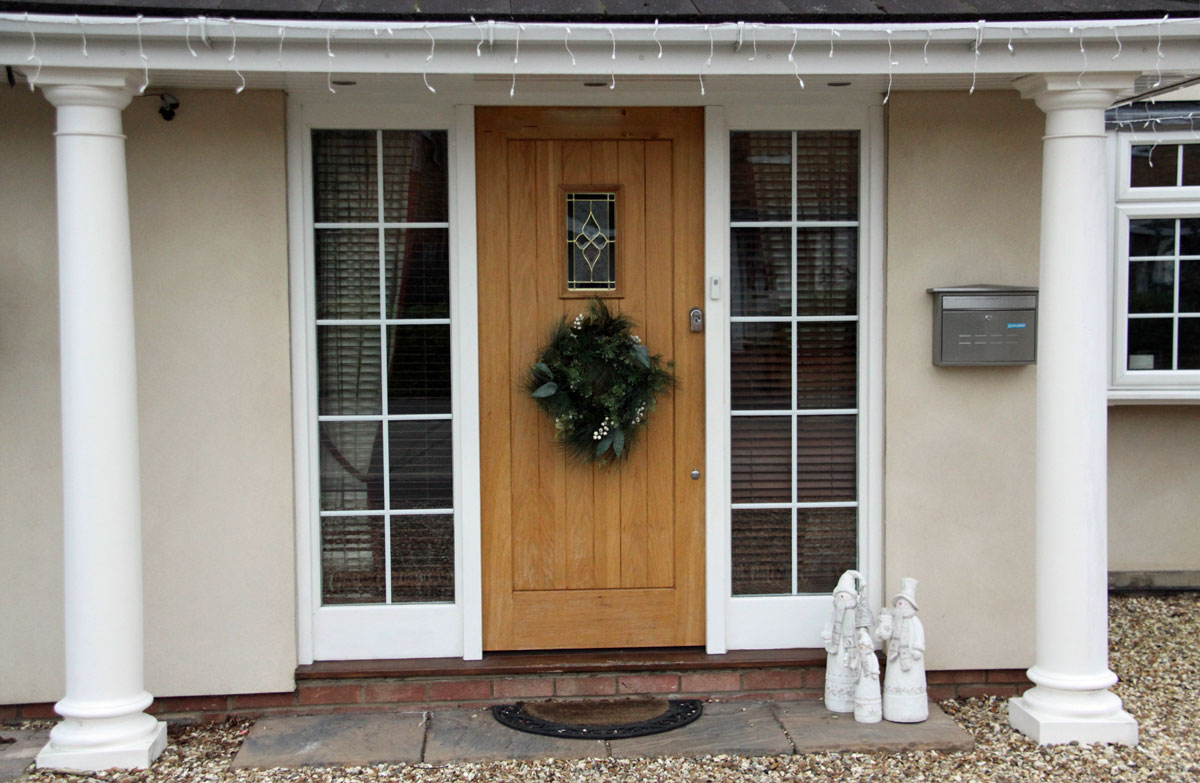 Lights around the bandstand in the town centre add cheer to dark nights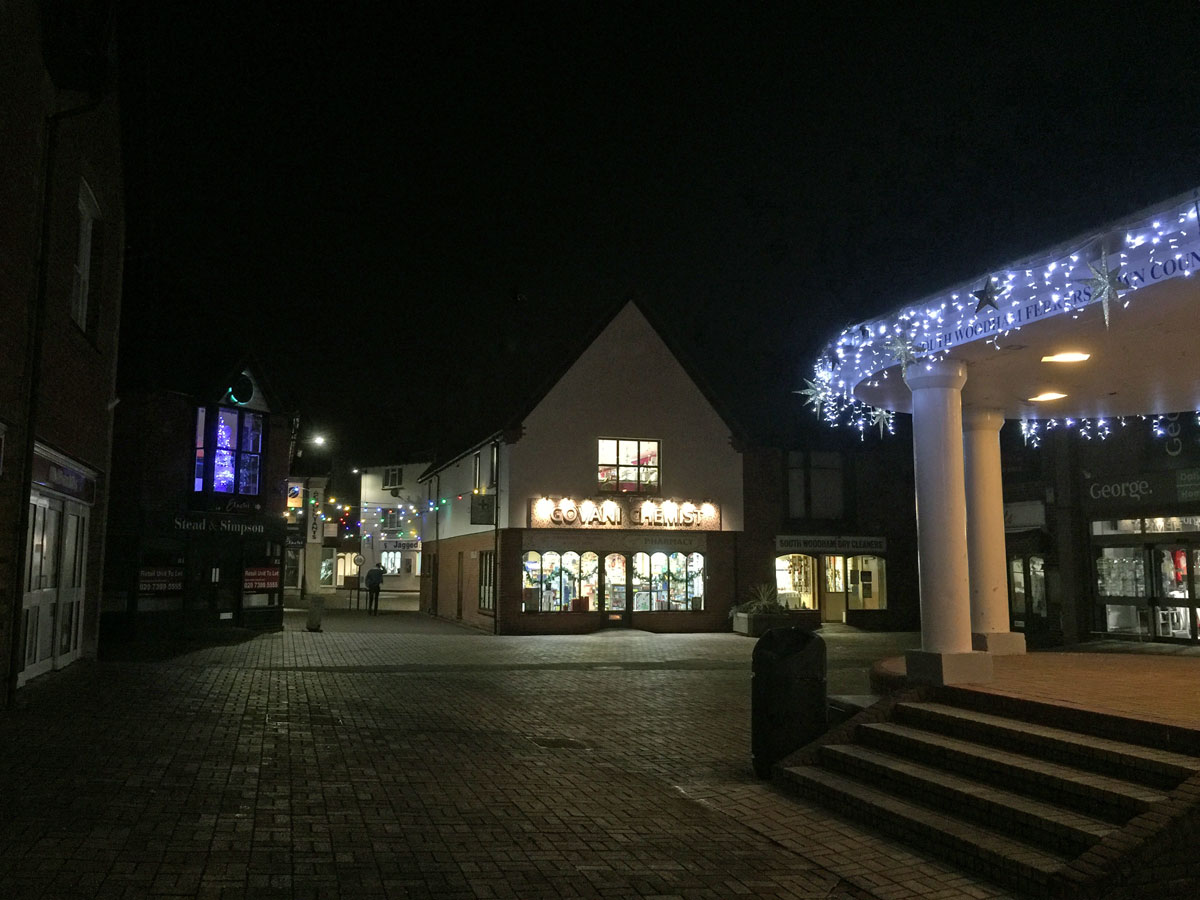 Do feel free to send in your festive photographs and we will display them here.